Lesson 63: Introduction to the Apps Script language
UPDATE AUGUST 2017
Google have introduced new security protections to reduce risk from unverified apps, which affects the workflow when we first authorize our own apps.
When your first run your apps script, you may see the "app isn't verified" screen and warnings about whether you want to continue.
In our case, since we are the creator of the app, we know it's safe so we do want to continue. Furthermore, the apps script projects in this course are not intended to be published publicly for other users, so we don't need to submit it to Google for review (although if you want to do that, here's more information).
Click the "Advanced" button in the bottom left of the review permissions pop-up, and then click the "Go to Web Marketing Dashboard Code (unsafe)" at the bottom of the next screen to continue. Then type in the words "Continue" on the next screen, click Next, and finally review the permissions and click "ALLOW", as shown in this image: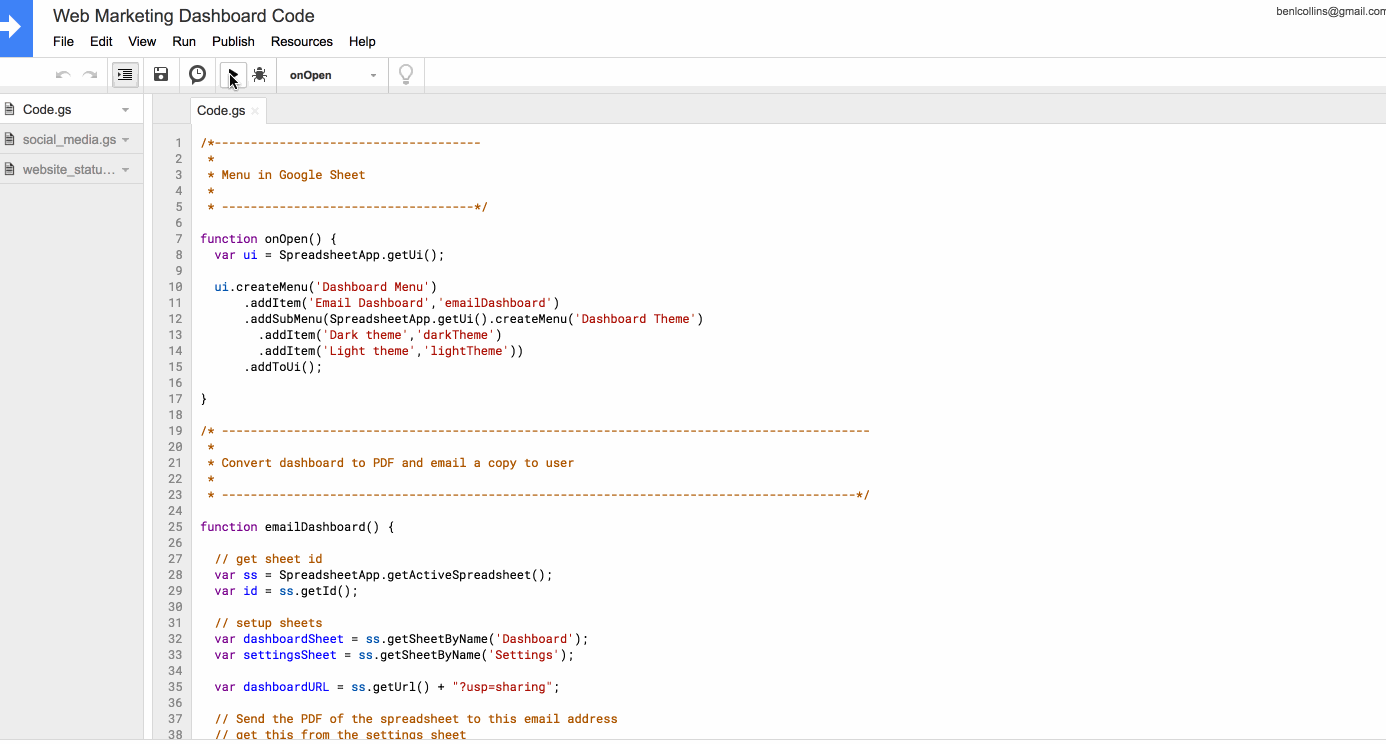 More information can be found in this detailed blog post from Google Developer Expert Martin Hawksey.
Learning Objectives for this lesson:
In this lesson, we introduce the Apps Script language, what it is and what it can do for us. We'll walk through how to add basic scripts to our Google Sheets and see the magic of running code we've written ourselves!
Understand what Apps Script is and what it can do for us
Write our first few Apps Script programs
Resources:

My starter guide to using Apps Script